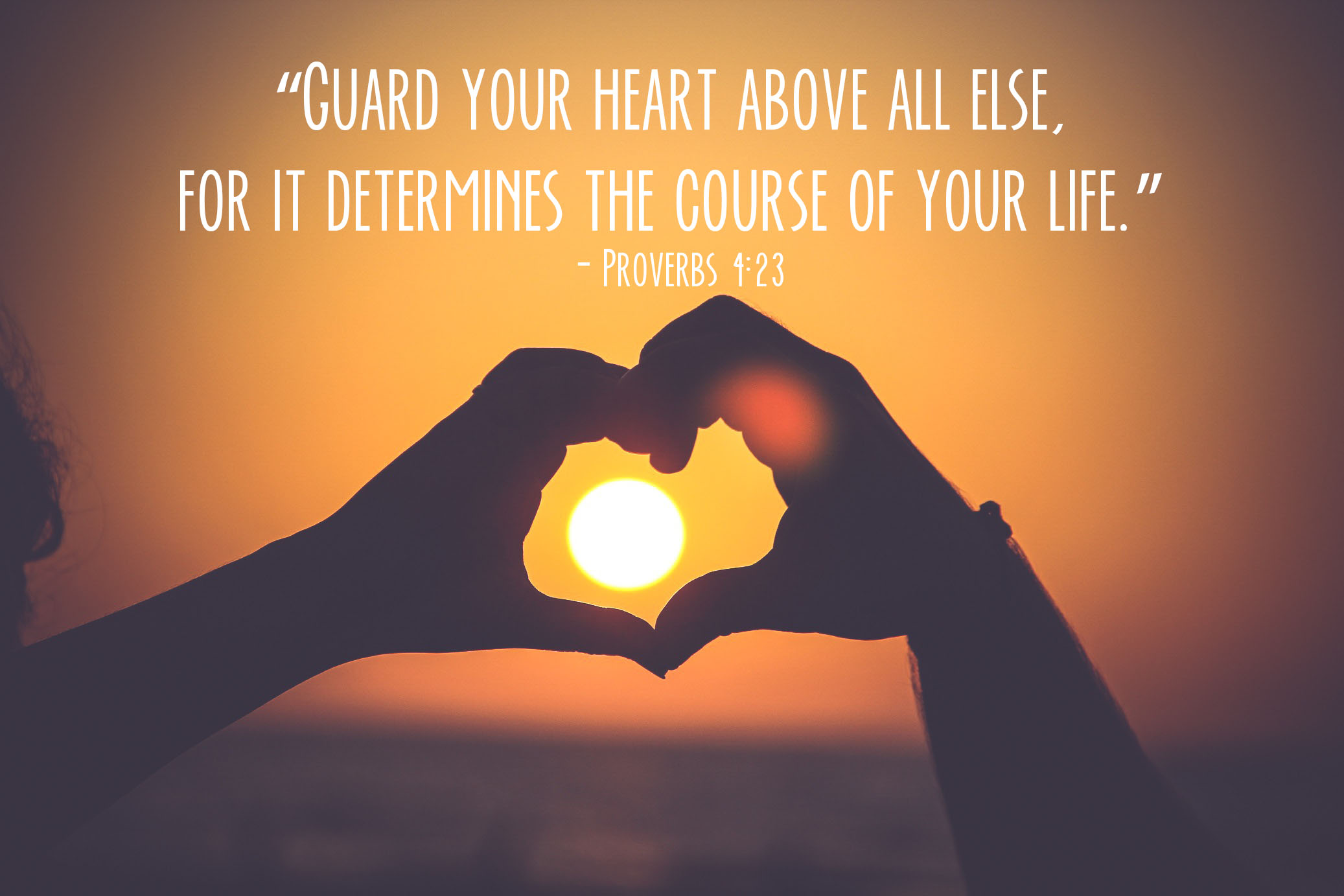 GUARD YOUR HEART
Don't be easily given to anger; don't let the slenderest slights get to you and disturb you. Build a high level of tolerance for offenses. In the science of Information technology and telecommunications, the most stable and reliable networks, those with the least down time, are those that have very high levels of fault-tolerance built in. These networks can weather hard storms and other disturbances, and still be operational.
Guard your heart, protect it; it is much too valuable to allow filth to smear and impoverish it. Allow some fault tolerance in the way your heart deals with the challenges that will doubtless come your way. Whoever you are, whatever your age or station in life, trials and afflictions are sure to come. And since we know that these difficulties are among the certainties of life, then we can prepare ourselves by adopting a resilient mindset that refuses to be overwhelmed.
Take charge of your emotions, how you act and react to situations in life. Be prudent how you handle both the enormous life-changing incidents, and the less impactful ones. In fact, sometimes, it is our reaction to circumstances that determine if they become life-changing or not.
Life is full of many tests and trials (and fortunately, many triumphant and glorious moments, too). Our task is to remain peaceful, contented, stable, creative and productive in spite of these challenges. It is a task because choosing to remain calm and positive in the face of attacks is not easy and does not come easily to the human nature. It is a fight, and one that we must resolve to win.
Don't take the bait; refuse to be anger's little puppet, a weak and easily-manipulated soul that can be yanked and pushed and pulled at will. Resolve to master yourself and your emotions. Proverbs 4:23 instructs us to "Above all else, guard your heart for it is the wellspring of life"
If the wellspring of our life- our heart, is constantly being polluted with negative emotions like anger, resentment, jealousy, or unforgiveness, then our lives can't be expected to function optimally and to produce the good fruits that we need and want, the fruits that we've been called upon to produce.
Anger is the portion of fools and they shall be punished for it.  Life has a whipping cane that it faithfully deploys to chastise the errant fool that refuses to grow up and control himself/herself.
Self-control is strength; it is wise.  "Better a patient man than a warrior, a man who controls his temper than one who takes a city", Proverbs 16:32 instructs us.  A person who has mastered the art of self-control is operating at a higher, nobler frequency; and the unschooled fellow will always marvel at the former's ability to succeed in areas where he often stumbles.
The uninitiated will hardly understand the man/woman who has learned to dictate the outcome of difficult situations, rather than merely react to them.
If the practice of self-control is new to you, then expect to struggle initially.  The first few times you attempt to take a different tack, to not give in to anger or other negative emotions, your carnal self will cry out in rebellion.  But if you persist and not give in, over time you'll be stronger, wiser, and happier.  Remember, self-control is a job that is never completed; for as long as we are alive, we'll always need to grow, to improve ourselves, including self-control.
Good Luck in your journey.